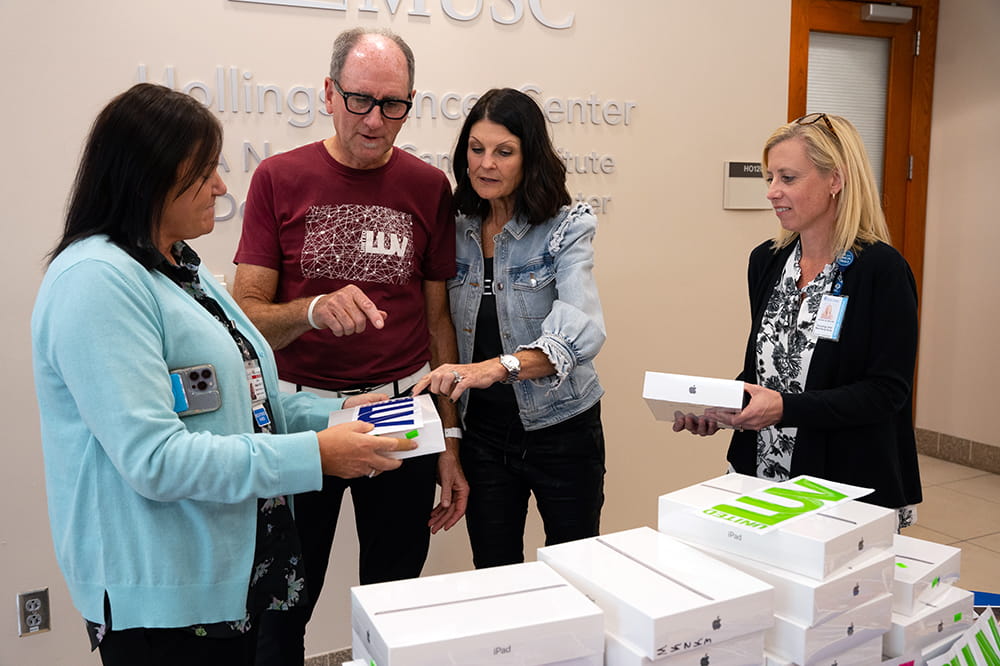 After losing a son to cancer, the Eaton family is carrying on his idea to donate iPads to cancer centers for patients to use.
A Montana man's love and compassion for others will be felt by patients at MUSC Hollings Cancer Center.
Ryan Eaton, 25, battled synovial sarcoma for 14 months, being treated at multiple hospitals in the West before succumbing. Yet throughout his treatment, he worried about the other patients he saw who didn't have family with them because of the long distances they had traveled for treatment. He would tell his father to go visit with another young patient instead of with him, his father, Sheldon Eaton, said.
Ryan Eaton saw that iPads could help patients to pass the time and visit with faraway friends and family. He and his brother Dallas had already hatched plans to launch a T-shirt company, but they decided to tweak the mission and use the proceeds from shirt sales to buy and donate iPads.
He did not make it long enough to see the first donation come to pass, but his family has carried out his plans. The iPads are something tangible and immediate that can be provided to help cancer patients, Sheldon Eaton explained.
This month, Sheldon Eaton and his wife, Vicki, were at MUSC Hollings Cancer Center to donate 22 iPads to be used by patients during treatment. They'll be divided among the treatment areas at the main Hollings location in Charleston, at the infusion center at MUSC Health East Cooper Medical Pavilion and the in-patient floor of Ashley River Tower.
Source: Nonprofit donates iPads to help Hollings patients pass the time during treatment