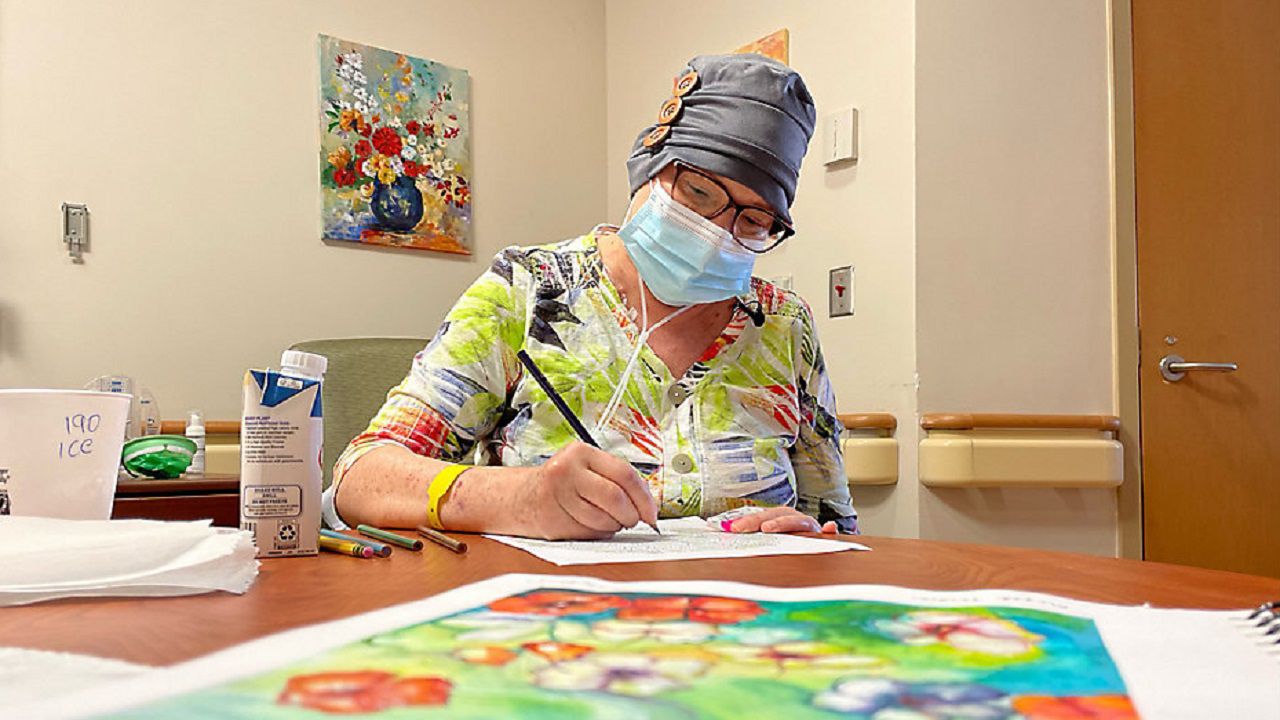 Art in Medicine Gives Cancer Patients Mental Reprieve
TAMPA, Fla. — Hospital stays are rarely fun.
For those dealing with cancer, those stays are at times unavoidable. The Arts in Medicine Program has been at Moffitt for almost 25 years.
The Arts In Medicine Program has been specially designed to offer patients and their caregivers a variety of opportunities to experience the therapeutic benefits of the arts during a challenging time.
It's one of the reasons at times, music can be heard reverberating through the halls of Moffitt Cancer Center.
Lloyd Goldstein runs a bow over his violin base, playing Amazing Grace. He is an artist in residence.
Source:Art in Medicine Gives Cancer Patients Mental Reprieve During Care