Donating your experience and labor to charitable groups is a good way to build community and even improve your health
Craig Coleman of Springfield, Vermont, believes that volunteering is a way to live the Golden Rule. He certainly acts on that belief, volunteering with Meals on Wheels, Senior Solutions, Volunteers in Action (VIA), and the Vermont Association for the Blind and Visually Impaired, which honored the 76-year-old Coleman with its President's Award earlier this year.
"Volunteering adds more years to your life — and life to your years." — Atalaya Sergi, director of AmeriCorps Seniors
Volunteering, he says, has deepened his spirituality and allowed him to express his personal faith.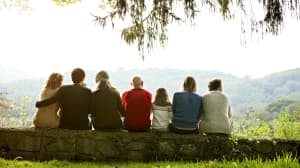 Coleman exemplifies the millions of older Americans who donate their time to serving others. According to AmeriCorps' most recent survey, 30.7% of boomer-age Americans (those 56 to 74 years old) and 36.4% of GenXers (aged 40 to 55) volunteered in 2019, contributing about four billion hours of service to their chosen causes.
Giving is good for your health
"Older Americans give community organizations consistent support and those served feel comfortable with trusted community members," says Atalaya Sergi, director of AmeriCorps Seniors.
At the same time, a growing body of research suggests that older adult often reap significant mental and physical health benefits by volunteering, including lower mortality rates, increased strength and energy, lower rates of depression and fewer physical limitations.
Source: Do something good that's good for you too: Start volunteering